Hello UR members
Here is a gift that I organized on behalf of the site.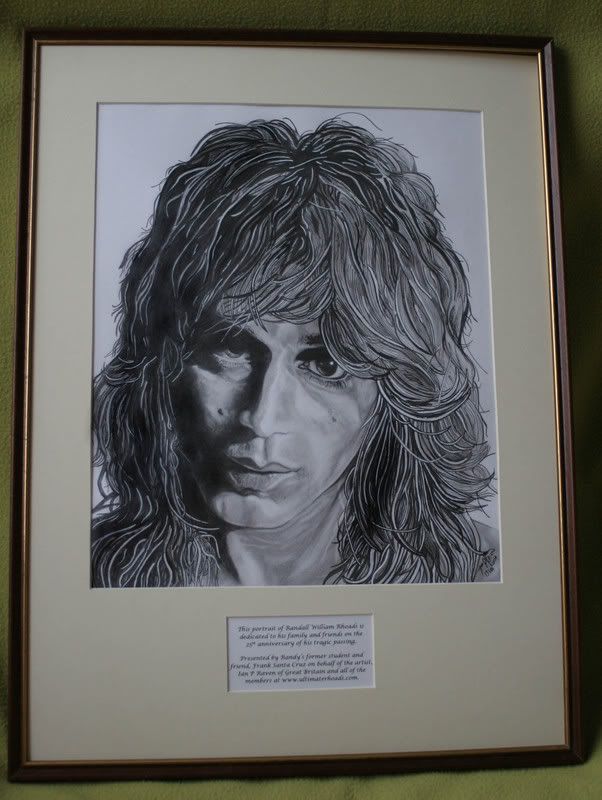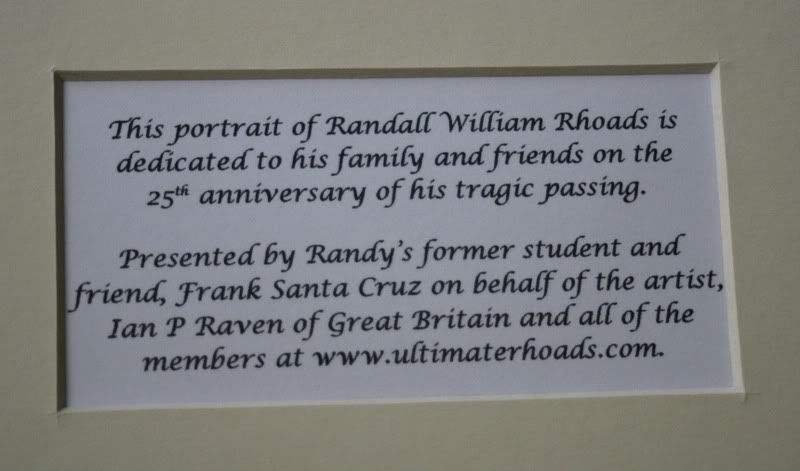 I arranged this with the help of Frank, I hope you like it. It has been in the planning for the past few months Randy's sister Kathy selected the picture that I used to create this image of her brother. In conversation I said that the picture I wanted to create had to reflect how the Rhoads family saw Randy. After checking many photographs Kathy said that this picture showed Randy as she and the rest of the family remember him. She said that his eyes were full of love and had real depth and this image conveys Randy the brother and the son.
I am delighted with how the portrait has turned out and I hope you will all agree with me that this image is more personal than the way that us Randy Rhoads fans see him, with the guitar slung around him creating those amazing riffs and solo's. As I write this Randy's close friend and student Frank will be presenting this to the Rhoads family on behalf of us at UR and in a broader sense all of the fans from all sites all over the world. Kathy agreed with me that this portrait should remain a secret until it was presented to Delores, Kelli and herself today, the 25th anniversary of Randy's sad passing.
I want to thank Frank who is a Gent and also over the past few months become a good friend of mine for keeping this project secret and helping make it possible, Kathy for her help and confidence in me to create the image of her brother. My good friend Gina (Sarab) who is making the other presentations for UR in San Bernardino today (accept my virtual hug).
Me saying goodbye to the portrait the day it began it's long journey across the Atlantic!
To all of you here, thanks for the time you give to the site that Skezza (I could not wish for a better friend) and I created and I hope you all enjoy seeing the picture.